NOW
Like everyone, the rapidly evolving situation that is COVID-19 has radically altered our day-to-day lives. We're all trying to figure out what the "new normal" is going to look like on an almost daily basis, and we're doing the best we can to take care of ourselves and others during the crisis.
Here's what we are working on, and towards, right now:
We have completed the first season of our new behind-the-scenes podcast! Enjoy the audio antics of 2 Clowns in a Closet.

The composer of our podcast's theme has released it in sheet music form. It's also under a Creative Commons license, so you are free to create your own remix of the catchy tune that's now firmly stuck in our heads.

We've started a free sticker trade project!

There's a new activity sheet on our free stuff page.

Our 2021 Virtual Show has been added to the video section. Enjoy the show, and be sure to check out the blooper reels to see the results of letting clowns play with (imaginary) electricity!

We've opened our living room to virtual visitors.

Sculpting a collection of papier-mâché theater masks, so we can continue our exploration into the strange and magical world of mask theater.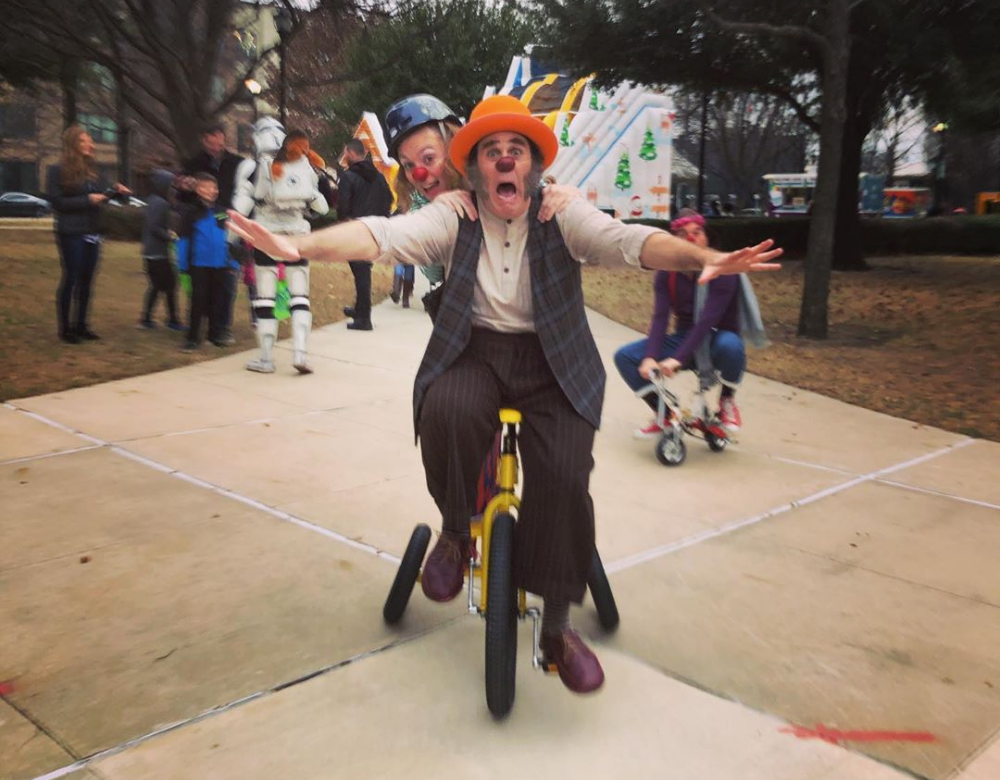 Want us at your event?
Contact us about bookings, special appearances, and clown invasions.