NOW
Like everyone, the rapidly evolving situation that is COVID-19 has radically altered our day-to-day lives. We're all trying to figure out what the "new normal" is going to look like on an almost daily basis, and we're doing the best we can to take care of ourselves and others during the crisis.
Here's what we are working on, and towards, right now:
Our 2021 Virtual Show has been added to the video section. Enjoy the show, and be sure to check out the blooper reels to see the results of letting clowns play with (imaginary) electricity!

We've created an "online clown symposium" to temporarily replace our workshops and classes. Our students are meeting online each week to discuss theory, ideas for new projects, and generally focusing on the brainy part of learning to be a proper idiot.

We've opened our living room to virtual visitors every Friday night for an online workout session.

Sculpting a collection of papier-mâché theater masks, so we can continue our exploration into the strange and magical world of mask theater. This means lots of arts and crafts for us, which helps pass the time in isolation.

ShoutOut DFW published an interview (off-site link) with Russ Sharek.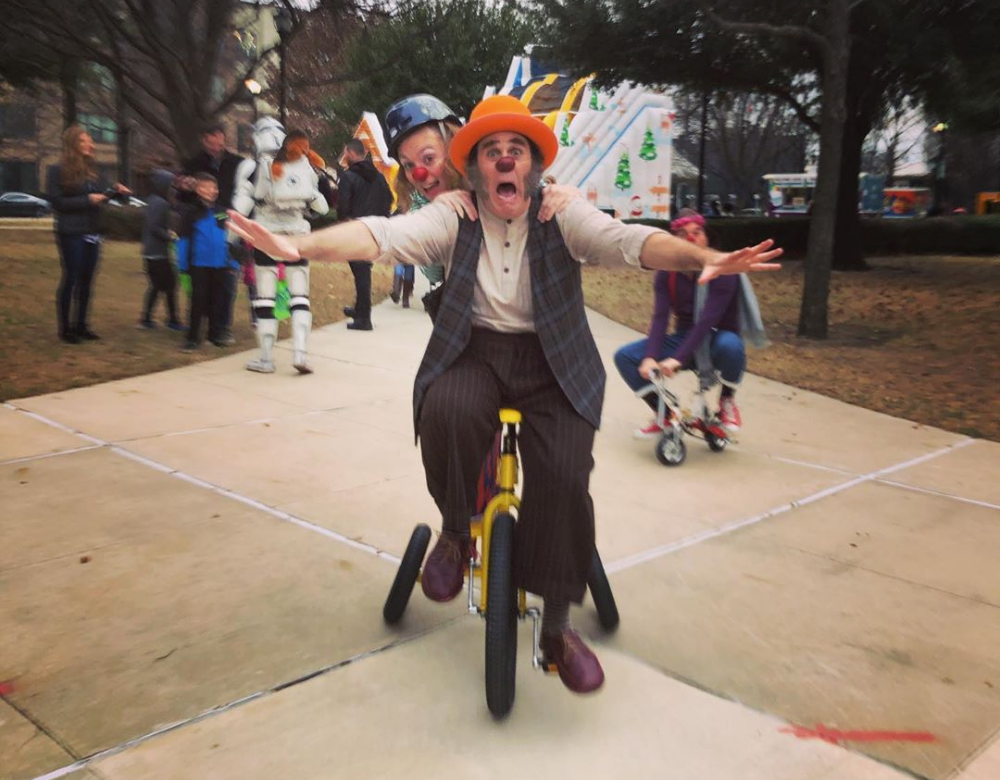 Want us at your event?
Contact us about bookings, special appearances, and clown invasions.